RESEARCH │ REVEAL │ REVIEW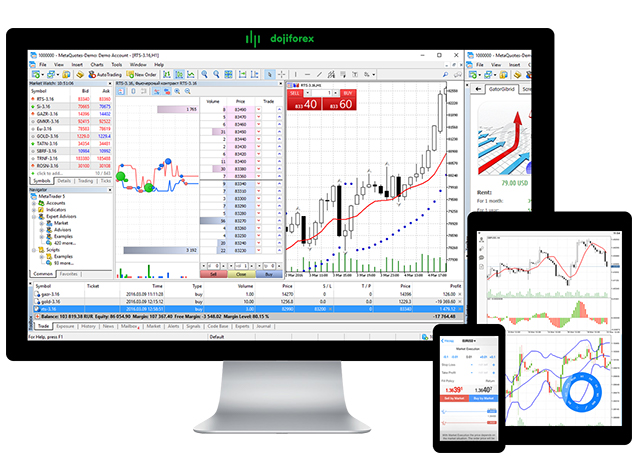 DojiForex™ is an International Company offering research, inside information, and review about Forex market, trading tools, Forex brokers and value added services.
Founded by a team of Professional Forex traders, Data Analyst and Ex-managers of the largest Forex brokers. Our Management team have over 20 years of experience in the Forex, CFD and Equity markets in Europe, North America, and Asia.
We help you to become a Successful Forex trader.
1. We Research, top 3 Value Added Service that helps Forex Traders in improving their trading results. 
2. We Reveal, inside secret information of Forex Market to protect Forex traders, and 
3. We Review, Forex brokers inside out.  
In Forex trading, Value Added Services like Forex Robots (EA), Forex Signals, PAMM/MAM Accounts, Forex Technical Analysis, Forex Trading Courses, MQL5 Signals, Myfxbook AutoTrade etc. plays a vital role to improve profit percentage and helps both beginner and veteran Forex traders. But, thousands of such services from each category are available in market, and 90% of them are non-performing. Traders get puzzled, which one to choose from? 
So, here for traders convenience, our global team of Forex Experts do Research & Analysis of these Value Added Services and list down only top 3 services from each category which helps traders to become a consistently successful Forex trader. 
Our Management team have over 20 years of experience in the Forex, CFD and Equity markets in Asia, Europe and North America. We reveal inside information of Forex Market that helps Forex traders to become more vigilant, and help them to protect their hard earned money. These inside information already saved thousands of dollars of Forex Traders. Check here Best Forex Blogs in 2022.
Our progressive and dynamic team recognized that traditional Forex Brokers would be placed under increasing pressure due to their delays in executing trades, frequent system failures, outdated trading solutions and poor overall customer service.
As a result, DojiForex™ aims to lead the way forward by reviewing Forex Brokers that uses cutting-edge technology, low cost commissions, low latency connectivity, innovative trading solutions, and unrivalled 24/5 customer service.