5 Ways to Recover Forex Scam Funds!
Are you a victim of Forex Scam? Do you know how to do a Forex Scam Fund Recovery? Do not give up before reading these 5 Guaranteed ways to recover your lost fund to a Forex Scam. Many Forex traders have already recovered their funds from fraudulent and unscrupulous Forex brokers. 
Online Forex Brokers can be ruthless in their greed and corruption. Many hundreds of people around the world are targeted each day. Many Beginners Forex traders don't have an inside understanding of how Forex Market works, which leaves a lot of room for Forex Broker to SCAM the traders.
Are all Forex Brokers Fraudulent?
Not at all, in fact many of them are Licensed & Regulated and offers transparent Forex trading services.
But, if you are Scammed by a Fraudulent Forex Broker, then what options are available with you to recover your Money from them?
First thing comes in mind is a Legal Action. But, hiring a Lawyer & Enforcing your Legal Rights overseas is a useless exercise in futility, often costing multiples of your losses without any hope of Return.
Here, we will explain you 5 Options which you can exercise by yourself to Recover your Money.
But, before reading these 5 options you first need to understand –
"Patience" will be the key to your Sucess in Forex Scam Funds Recovery. Don't forget it until you Recover all your Fund.
Option 1: First of all discuss Fund Recovery possibility with your Broker
In most of the cases, it is entirely possible that beginner Forex traders fail to trade with a tested strategy or trading plan, and loss their Money.
Such initial loss angers beginner traders and leaves them feeling that Broker scammed them. But in reality, this could not be the case, it is simply a failure by the beginner trader to understand the Forex Market Dynamics.
Get in touch with your Broker and Complain straight to them. Often disputes are caused due to misunderstandings, and an amicable solution is easy to achieve through communication.
Even, external Authorized Agencies will first ask you to give enough time to your Broker & allow them to explain their position about the dispute.
Follow this step to correctly discuss your complaint with your broker –
It's normal to get angry when you feel that Broker scammed you. But, don't contact your Broker in a state of anger, instead wait for an hour or four or till you get calmer. Anger will throw you into the valley of mindless fury and in such state instead of finding a solution to your complaint, you will end up yourself in a more frustrating situation.
Once your calm down, prepare a detailed description with evidences like MT4 screenshots, trade logs, bank or transaction statements, etc. which shows why you think that Broker has scammed you.
After that contact your Broker. It is best to handle the communication with the broker in writing – this way both parties can keep track of the issue and can monitor what has and has not been done. Here your objective is not to vent out your anger or to blame Broker that they scammed you, your objective is to make Broker understand your complaint correctly, and to collect more and more evidence from the Broker about their explanation on your complaint. Also, ask Broker to provide evidence supporting their explanation. For Exa. – Tick data in case of order execution or slippage or stop loss hunting related dispute, transaction evidence in case of withdrawal related dispute.
After Broker's reply if you are not convinced with it, then again explain them your reasons for not agreeing with them. Communicate at least 2-3 times and collect as many evidences of each communication as possible.
You need to give at least 4 weeks to your Broker to explain their position.
Generally, most of the disputes get resolved when Broker explains their position with convincing evidences.
Be patient for these 4 weeks, especially if your claim is a more complex one. After 4 weeks, if you still think that your dispute is not resolved and Broker has stopped further communication with you, in such case inform them that you will escalate your complaint to their –
1. Regulatory Body, or
2. Bank, or
3. Payment Processing Company, or
4. To Public Forex Forums like ForexPeaceArmy or The Financial Commission, or
5. You will opt for "CHARGEBACK" in case of Card Deposits.
In most of the Forex scam funds recovery case the fraudulent brokers avoid such escalation to authorities and forums, and in most of the cases they refund your money.
Even after this, if the broker hasn't addressed your claim within a reasonable time (min. 4 weeks), or if you are unhappy with the final answer, you can go ahead and follow OPTION 2.
Option 2: File Your Complaint at Influential Forex Forums
Many of the Fraudulent Forex Broker have gone out of Business because of negative reviews & ratings about them at influential Forex Forums.
Most of the Forex Brokers takes their ratings and reviews in influential Forex Forums very seriously and feel pressure to the trader's complaint after finding negative review about them at the Forums.
In fact, many Brokers has hired dedicated Managers for Reputation Management at these Forums.
Here is the list of such influential Forex Forums –
1. ForexPeaceArmy
– First write a detailed review (including account number, order number etc.) about your Broker in Review Section of ForexPeaceArmy. Wait for a Broker's reply for a week.
– In case of no reply or unsatisfactory reply, report and issue with the company – http://www.forexpeacearmy.com/community/pages/traders-court/ 
Is FPA influential in Recovering Your Money ? Here is FPA's Statement "If you have been scammed by a Forex Company, we will do everything in our power to help you get your Money back."
2. The Financial Commission
Accessible, Fair and Independent alternative dispute resolution organization. Effective alternative to Regulatory or Legal Review.
https://financialcommission.org/resolving-a-dispute/how-to-file-a-complaintdispute/
3. Reviews at other Forex Forums
Your review about Forex Brokers at below forums will not only pressurize your Broker but also it will create awareness among other Forex traders about Fraudulent activities of your Broker.
#NOTE – Don't go directly for OPTION 3 to OPTION 5 before exhausting OPTION 1 & 2 for Forex Scam Fund Recovery.
You need to give at least 1-2 months to your Broker to resolve your complaint.
Option 3: Fund Recovery by "CHARGEBACK" in case of Card Deposit
If you have deposited your fund using Debit or Credit card, then "CHARGEBACK" is the best option to Recover your fund in case you were scammed by a Forex Broker. Sometimes, even just the threat of a "CHARGEBACK" can get a trader their Money back.
If the company goes above a certain percentage of chargebacks, they could have problems processing Credit/Debit cards, so they prefer to just return the trader's money.
Have you ever heard this term "CHARGEBACK"? Brokers pray that traders never know this term.
You can initiate "Chargeback" request with your Bank by yourself or you also can take help of some professional companies to prepare your "Chargeback" case for Banks.
Former Industry insiders recommend that you can fill out the paperwork for a chargeback, citing fraud, misrepresentation and breach of contract as the reasons.
This article will help you to understand how a trader initiated "CHARGEBACK" request by himself and recovered $15000 –http://www.forexpeacearmy.com/community/threads/option-league-money-gone-then-back-again.54504/
Here, you can find the list of Professional Companies (they charge some fee) to prepare your "Chargeback" case for your bank – https://mychargeback.com/
Option 4: Contact Broker's Bank or Payment Processing Company whichever they used to receive your fund
No one Forex Broker has their own Bank or e-wallets or Card Payment Processing Company, they are dependent on others companies to receive trader's fund. And these companies are the soft underbelly of your Broker which you can target strongly to Recover your fund.
These Banks and Payment Processing Companies have a strict policy to take all reasonable and appropriate STEPS to PREVENT persons or companies engaged in money laundering, FRAUD, or other financial crime from using their products and services.
"Below you can read how Wenxuan Su, 37, a semiconductor engineer from Singapore, who lost $15,900 to SecuredOptions, got his Money Back by contacting Broker's Payment Processing Company MoneyNetInt and registering a complaint with them about SecuredOptions SCAM.
Su believes that MoneyNetInt took his complaint very seriously and pressured SecuredOptions to return his money.
Su said "Jansson" (SecuredOptions representative) told him that MoneyNetInt (Payment Processing Company) was WITHHOLDING from SecuredOptions an amount equivalent to the money he had deposited while it investigated the transaction. SecuredOptions asked me to recall the complaint, following which they would refund all the money I had deposited — not only (the money sent) via MoneyNetInt but also payments I had made with Credit Cards."
Read full story here – http://www.timesofisrael.com/follow-the-money-how-one-defrauded-binary-options-investor-got-his-cash-back/ "
#Note: It usually takes 3 – 6 months for a Broker to open an account with a Bank or an e-wallet or a Payment Processing company. Your complaint can close Broker's account with the Bank or e-wallet or Payment processing company. Broker CAN'T open it overnight with other Banks and it can affect their Business considerably for next 3 – 6 months.
Considering such HIGH RISK, Broker usually comes to an agreement to Return your fund, like in case of Wenxuan Su.
Option 5: File a Complaint with Broker's Regulatory Body
Regulators are not investigating individual complaints, but it's a regulatory body that supervises all brokers, and takes all complaints into consideration.
If you manage to prove damages, then you might be eligible for compensation. Brokers know this is a possibility, and they will often restore your account as soon as they realize you are onto them and have the documents to prove this.
Once Regulatory Body contact Broker regarding complaints, it's difficult for Broker to close such Non-Compliance of Regulation. Client's complaint can risk Broker's License or Huge Penalty.
Considering such HIGH RISK with Regulatory Body, Broker usually comes to an agreement to Return your fund.
Here you can find list of Regulatory Bodies and how to lodge your complaint with them –
Above 5 Ways helped a lot of Forex Traders to Recover their Fund from Fraudulent Forex Brokers. We hope you will not get disappointed.
"Prevention is better than cure", so choose your Forex Broker carefully. 
Wants to know Top 3 true ECN/STP Forex Brokers globally in 2023?
If you liked this post and think it can help you with Forex Scam Fund Recovery from a fraudulent Forex broker, we'd appreciate if you could share it with your friends or fellow Forex traders on Twitter, Facebook, or LinkedIn. Thank you very much!
I wish you good luck in Forex trading!!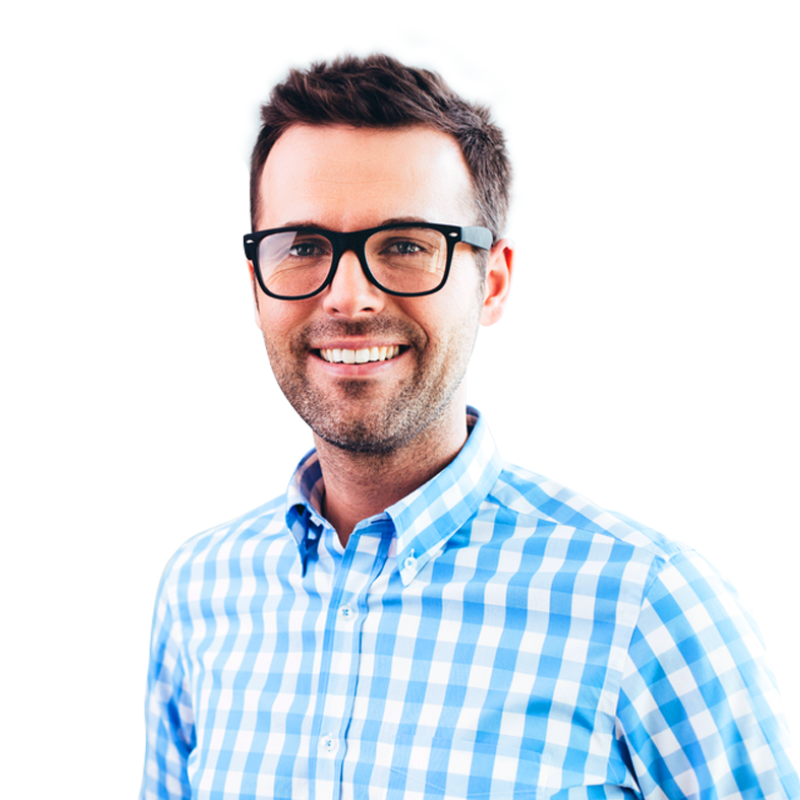 Ehren has worked for prominent Forex firms for more than ten years as a finance market analyst. He has an MBA in economics. He is highly motivated and passionate about Forex trading. Ehren has a thorough understanding of market analysis, Forex brokers, expert advisors, Forex Signals, Copy trading and online trading courses which he enjoys sharing with fellow Forex traders.
90% of your failure in Forex trading is due to your Forex Broker!
Check a true ECN/STP Forex Broker to improve your trading result!